Beekeeping experience in a wild forest meadow
During this beekeeping experience you will learn about the non-native honeybees and native pollinators, beekeeping basics, and have a chance to encounter amazing behaviours of honeybees first-hand.
Did you know that the honeybee is not native to Canada and is only one of a handful of species that produce honey? There are over 4,000 native bees in Canada and it's important to recognize their importance in the ecosystem.
On our inspection visits to the native and non-native beehives, we will put on protective suites and come in direct contact with the honeybees, learning about their relationship to the North American relatives and what we can do to help our native ecosystems.
The honey we will will taste is unheated, unpasteurized and unprocessed. It is collected by happy naturally-kept honeybees in the wild meadows of old Kinghurst Forest. Designated as an Area of Natural and Scientific Interest (ANSI), Kinghurst Forest is a special place that offers a rare glimpse into Ontario's natural past.
The mature hardwood old-growth forest provides the honeybees and other pollinators with a rich variety of rare native wildflower forage in May and early June. These spring ephemerals – plants that bloom briefly in spring, before the trees leaf out – are one of southern Ontario's most beautiful displays and add a one-of-a-kind delicately rich and vibrant flavour to the honey.
We'll end the experience tasting local cheese and honey. If weather allows, our guests are welcome to have a picnic on the grounds after.
June-August
Up to 6 adventurers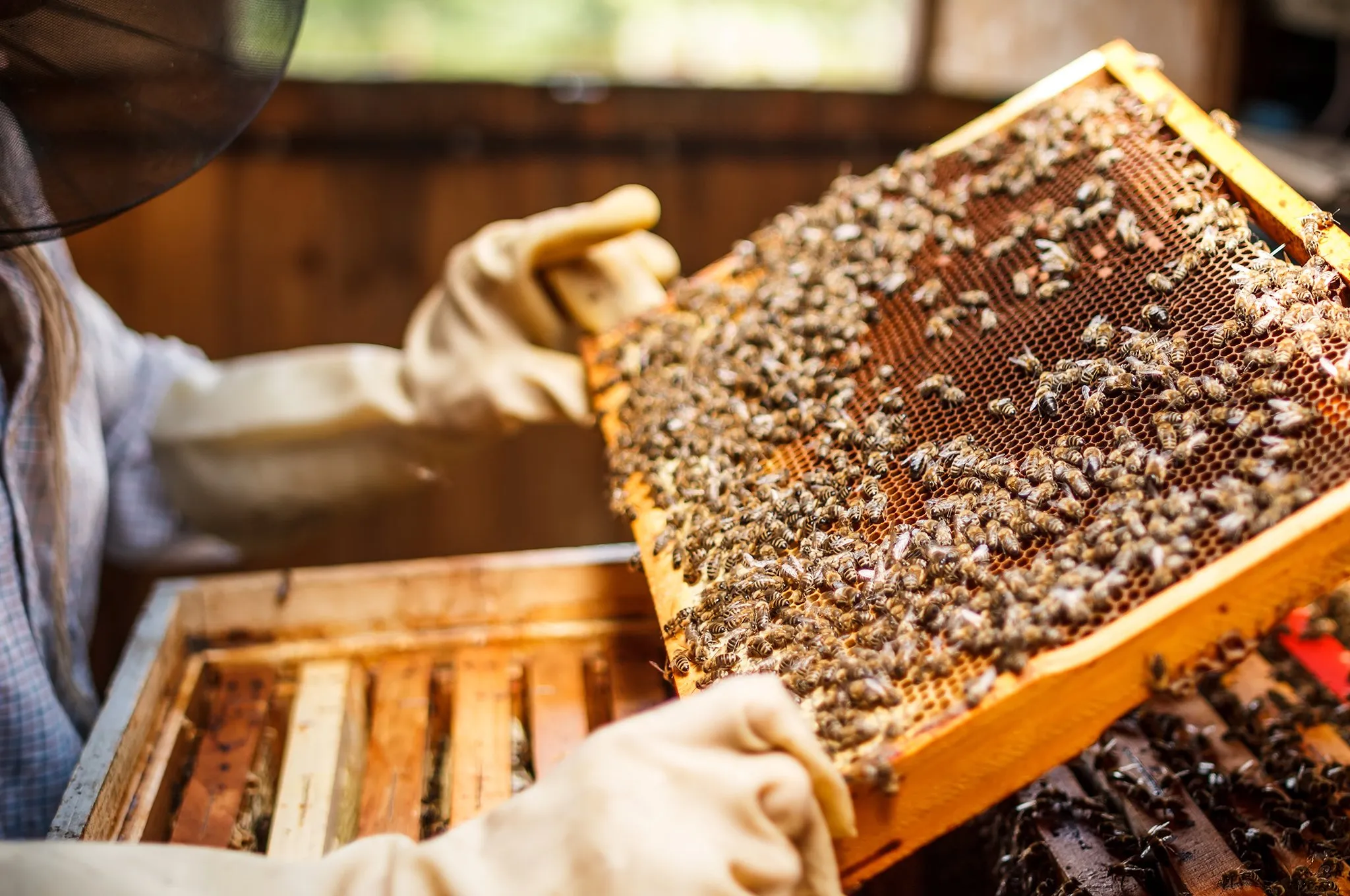 Getting here
Freija is located in Desboro, Ontario, Canada, an easy two-hour picturesque drive (180km) through Grey County from the Greater Toronto Area. Area offers unparalleled stargazing opportunities as one of darkest Southern Ontario regions.
 Please note that at this time we only allow visitors with a reservation.
0.5 hour away from Owen Sound.
1 hour away from Blue Mountain.
1.5 hours away from Bruce Peninsula National Park and the Grotto.
2 hours away from Toronto.